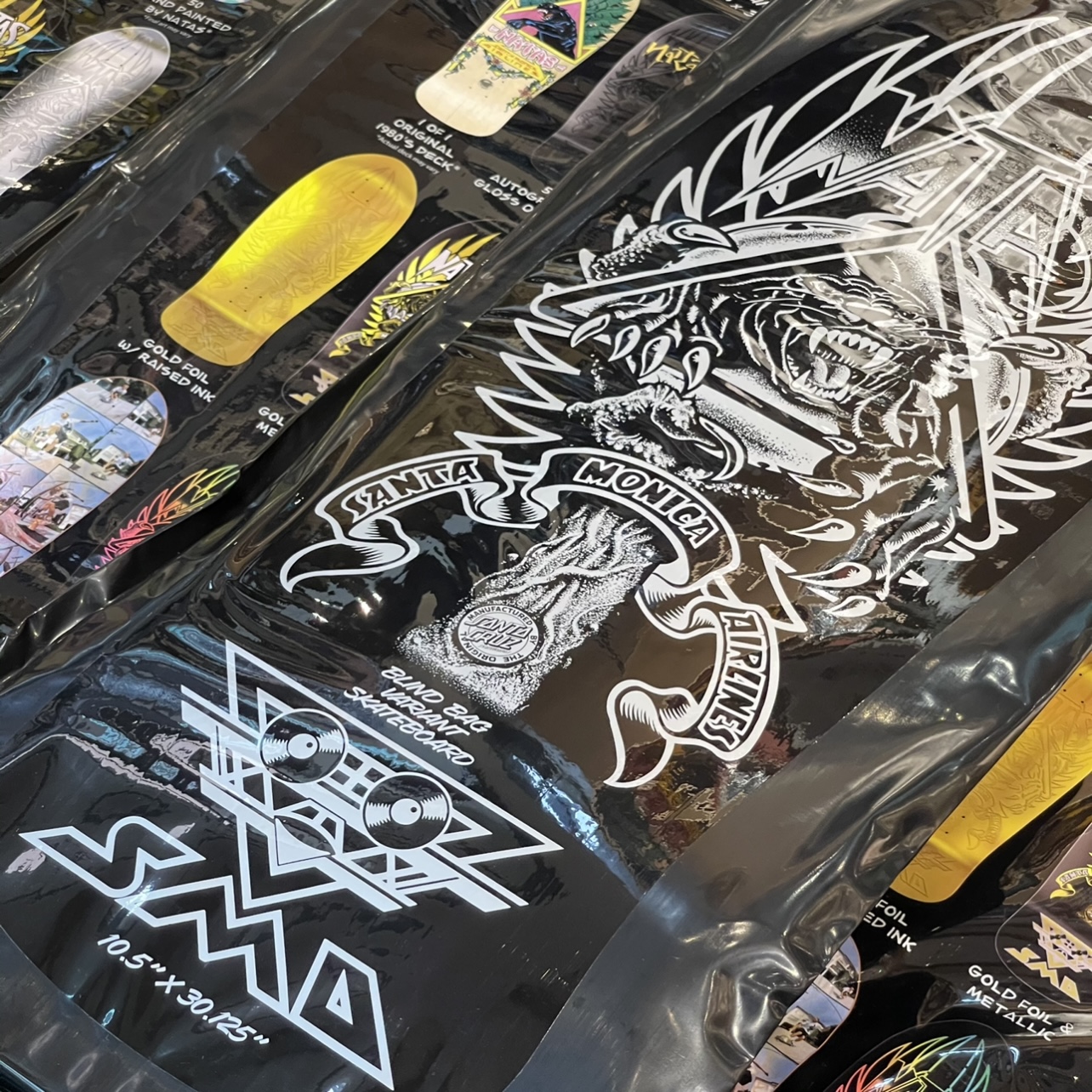 Santa Cruz has partnered with OG pro skater Natas Kaupas to produce 9 different decks, with a number of different graphics and overlays dispersed throughout, each with a medium concave and pitched tail for optimal control wherever you go. There is also a very limited amount of one-of-a kind custom art decks and one-of-a-kind custom colorway decks that have also been randomly inserted into the pool. Every variant is special and rare.
Natas Blind Bag 10.5" Skateboard Deck from Santa Cruz.
Produced in collaboration with Natas Kaupas.
Each bag contains 1 10.5" x 30.1" randomly assorted variant deck.
9 different variant styles possible.
Prismatic, foils, photo decks, custom art decks, a one-of-a-kind original 1980's deck, and more.
7-ply maple construction.
Width: 10.5".
Length: 30.1".
Note: Griptape not applied to board.
Note: Colors and graphics may vary slightly from image.
...
Read More

Santa Cruz | Natas Phanter Reissue Blind Bag Series Deck (Sealed Unopened Bag)